Content marketing has become a scalable and lucrative
marketing methodology. The way you present your content plays a pivotal role in
attracting high-quality links
. This comprises types of topics selected by you, content, structure and how you promote your content. Attracting links from trustworthy portals has become one of the important objectives of any content. Backlinks will help you pull lots of visitors. The increased popularity of posts shoots up the ranking in SERPs.
Now the question that pops up here is how to present the content to get more links. Let's read the solution here: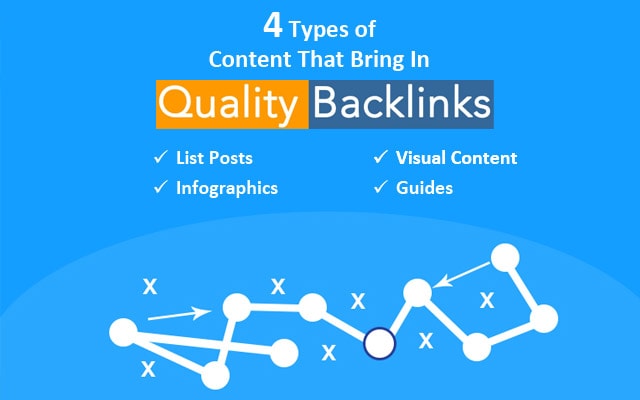 List Posts
List posts are always a big hit. They have the power to get the most clicks. But what are the reasons behind all that magnetism? To begin with, almost all the readers are aware of the time they should spend on a specific post. Most of the people don't go deeply into the details of a list post. They just rotate their eyeballs over bullet points and subheadings. Moreover, readers imagine what the specific content might be just by seeing the title. Make sure the list post you write is interesting and bigger and present it with graphs, details, and visuals.
Visual Content
Add visual content in your content marketing strategy
. As compared to plain text, visual content helps you earn more social shares and backlinks. According to studies, our mind processes pictures approximately 60,000 times faster than dull and plain text. Our minds are mainly programmed to suck up visual information better than text as it doesn't need a lot of efforts. That's why blog posts and web pages are presented visually get 67% more engagement.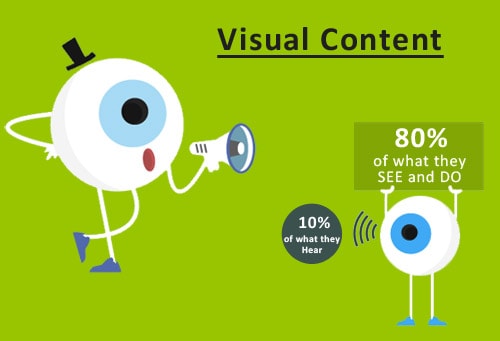 Guides
If guides are great in quality,
they have the capability to attract lots of links
. They can play the lead in a discussion around a specific subject matter which takes place in a thread or forum. Guides can also be mentioned in blogs, articles, and other posts. If you create an ultimate guide, then readers will surely suggest others to read it. You need to add deep details about the topic in your guide. Also, choose to pen down thoughts carefully. The design will have an impressive effect on the quality of the guide, so use fonts, images, backgrounds, and colors very carefully.
Infographics
One of the best ways to get high-quality links is to create
data-rich and attention-grabbing infographics
. They are capable enough to build a solid image for your brand and make your business stand out. Most of the studies have shown that eye-catching infographics produce a good number of social shares. Information that is dry, boring and hard to consume should be presented in the form of infographics. If your pocket is now allowing you to publish funky videos and funny memes, then useful data in the form of infographics are the best way to market your services.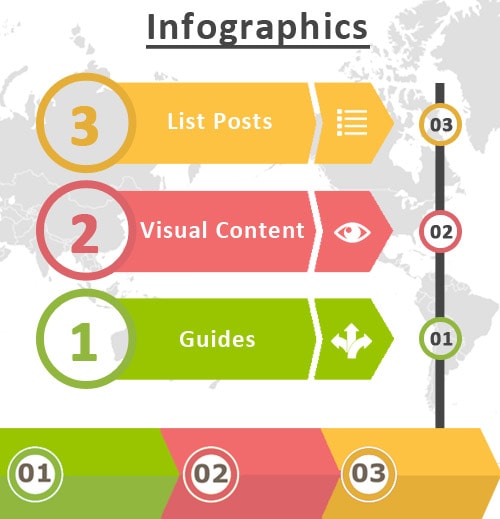 Wrapping up…
Every content type we have highlighted above has the potential to earn more leads, traffic, and backlinks for sure. We suggest you to use the combination of all these types. Test all the types and see which type works well for you.