When you are in business, the ladder of success is not made single-handedly, it's a teamwork. From your office boy to CEO, everyone shares the credit of success. And in the online business, where competition is becoming ruthless, the need of online marketing services is obligatory. In this case, too, team matters a lot and it will always be when deciding your success graph.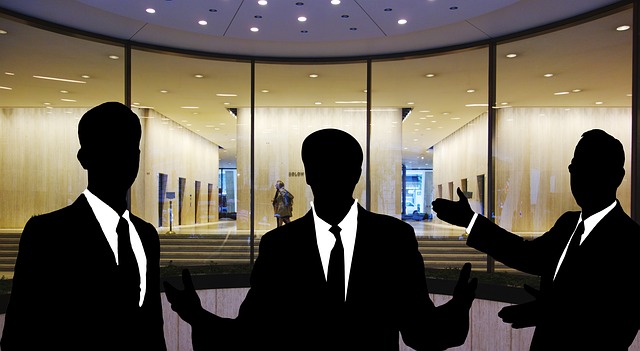 If you are about to hit upon the combat of digital marketing, then hiring "just-a-team" won't be sufficient enough. You will have to make more out it. Yeah, of course, you need a team, but not just the ordinary folks. You need the new breed of internet marketing masters who could put you a step ahead in this cut throat competition. And the people who could keep up with the rapid evolution of internet marketing as well, those who can stay updated with the latest happenings in the domain.
Now the question is, how would you ensure that you've picked up the right team or right people where things are changing on a daily basis?
Well, you will find this assessing the work of your digital marketing team who you have hired by seeing their necessary changes they get to make for the success of your online business and how they differ from the old available techniques.
Initially, the tradition of internet marketing was initiated with SEO as the core, later PPC advertising added to this segment and it became more effective. Afterward, the burst of social media joined the section with its robust approach and then content marketing became the core part of online promotion. But, apart from the individuals specialized in all these services- SEO, PPC, SMO and Content Marketing, nowadays, there is that new breed that is very popular over the web and has largely been considered by the online businesses i.e. IS Global Web team who has a wide-ranging skills or have expertise in multiple services. They provide all solutions under-one-roof or a one-stop online marketing platform. They are actually the future of tomorrow's digital market.
Here are some quintessential reasons, why you should consider such versatile digital marketers?
Convergence of marketing strategies
In digital marketing, strategies are not stagnant to any particular notion. For an instance- Initially,
digital marketing was initiated with SEO
or search engine optimization.
SEO was earlier used for promotion over the search engine. Later on, content marketing joined SEO to build long term and proactive relations with customers through impactful written communication in the form of website content, articles, PRs, blogs etc.
Since Google also loves quality content, content marketing soon becomes the talk of the town. And after some time, social media came into view drastically that completely changed the way world of digital marketing. In this race, PPC also remains to be the vital part of the promoters who are somehow failing to achieve much from the organic search engine results. Seeing this, it makes a very clear sense that one should consider these versatile digital marketers who could handle all such responsibilities effectively.
Slashing down the marketing overheads
Since the impact of such marketing tricks may or may not be impactful for your business, people are more likely inclining towards social media and content marketing. But, as a business, you might find it very tough to hire dedicated personnel for each service.
It seriously makes a big hole in your pocket. And to save on this bulk amount, you should consider the firm that's good in all the services. And with this, you will have all services under one room within the limited budget. It simply cuts down the number of employees working in online marketing. So it gives you all the reason to hire the people who have more understanding of all the services rather than being a jack-of-all and master-of-none.