It is a fact that we all rely on Google for all our answers, our searches, finding services in our area, and many more. Billions of people Google everyday for a wide variety of information. Insights show that a lot of the searches are made by individuals who are looking for services or products or places within their vicinity. Searching on Google everything you want at any point of time is easy and approachable option.
Whether you are looking for grocery shop near me, dry cleaners near me, nearest gym, carpenter near your locality, cook near you, you will just type and search on Google and it will show all relevant information regarding your search.
Google has become a most important part of everyone's life. Therefore, it is important for business owners to make their business searchable on Google and manage your online presence on Google.
Let's talk more about why Google My Business Important for Business:
What is Google My Business?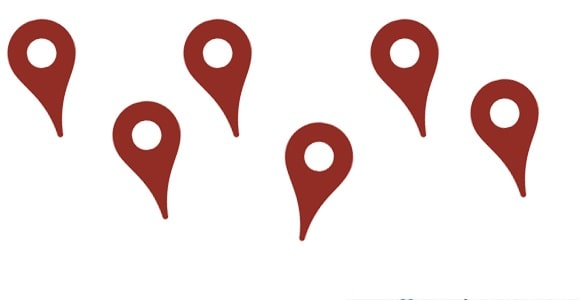 Google My Business is a free internet based tool used by businesses or organizations to create and optimize their business profile and manage their online presence. It has a direct impact on local businesses. GMB is a tool which enables local business to promote their products and services online. It provides searchers with most relevant and accurate information matching with their search. The more often a business will show up in search results, the better visibility will be there and it will attract more customers. Businesses can create their profile online and display all relevant information about their business, such a location, contact number, operating hours, reviews etc.
What are the benefits of having Google My Business Page?
One of the important benefits of having a Google My Business Page is the wide reach to a huge audience. Your business can get more customers when your business profile appears in search results. GMB page is a front face of your business which allows you to appear in maps and local searches. Setting up a GMB page is like setting up your business. Your customers can leave reviews on your page which can drive more customers to your business and increase sales. Positive reviews or feedback will improve local SEO for businesses.
GMB is not only about promoting your business, but it provides you insights as well, which gives a self explanatory report, including audience, engagement, number of clicks on your website, website traffic, views and search queries. This will help you analyze your profile and its performance which can help you in improving your business ranking. Above all, this efficient tool is free to use and is very user friendly.
GMB is the best tool for local SEO services, as it show listing of local business around you. A verified and optimized Google My Business profile, no doubt help you in attracting new customers by making your presence at the top of the search results. This will indirectly increase your sales. Best practice to be on top of the search results in terms of SEO is to make sure that your content matches with the searcher intent and your business has an accurate address to match up with the searchers vicinity.
How to Optimize Your Google My Business Page?
Once you have created your Google My Business Page, it is very important to optimize it, so that it continues to appear in search results. First step is to make sure that you have filled all relevant information regarding your business. Do not just fill all the information but put significant information on your page and profile. Every user wants to access information in just one click, so you need to make sure that your information meets the requirements of customers.
Write good description; write everything about your business like what your business does, add posts and images of your shop, products or services to your listing, add contact number, category, operating hours or business hours, direction, address, your website link, post events, offers, collect reviews and respond to all reviews. Google Maps location gets generated once a new listing is made. Therefore, it is important to add accurate address, so that customers can find you. Keep your GMB profile up to date. Do not forget to include relevant keywords as well to your business listing.
After completing all steps regarding your Google My Business listing, you need to get your profile verified either through email or postcard. Google sends a code through the post to your postal address, that you use for verification. Verification of your business on Goggle is important; otherwise you won't be able to access insights/reviews of your business.