Overview of ORM Strategy
Online Reputation Management (ORM) deals with crafting various strategies that influence the public insight of a company's brand, organization or an individual. ORM makes sure that the visitors find the right source on the internet without any misleads and gives you the best output. Through ORM, the online marketers are able to get the public opinion about
their services
, products and also the business. In short, ORM is best used to maintain your online brand image and for better positive search results.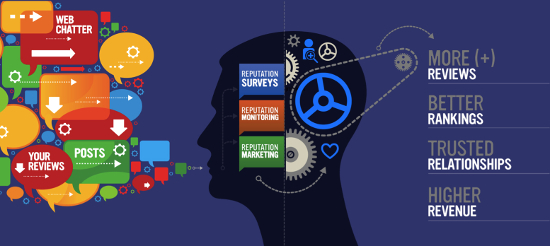 The main objectives of Online Reputation Management are that:
To create effective marketing strategies to reach relevant people.
To broaden its domain.
To increase online visibility.
To alleviate the effects of negative signs for a website.
Why is ORM Important?
If you are starting or running a business, you need to share the information which cannot be neglected. Because with the use of the web you get any sort of information, from any part of the world in seconds. So sharing your information and about your business is unavoidable. But in a few cases, this can reverse its effects when you get negative impacts. Hence it becomes vital to monitor and control your online information.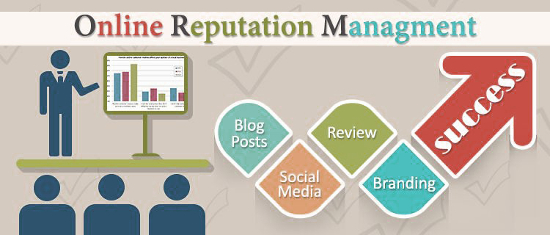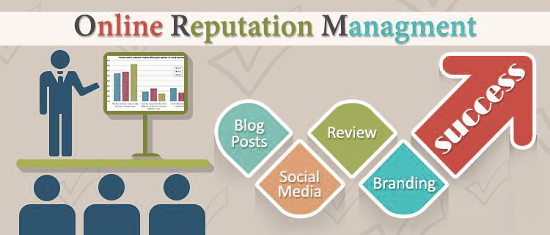 In such time, Online Reputation Management (ORM) can lend its hand and helps you to tackle the situation. ORM can aid in repairing a blemished reputation and removes the negative signs. Also, it can monitor the online progress and build a good reputation in any online platform.
Who should opt for ORM Services?
Any person or an organization who wants to showcase them with a good reputation through online can opt for
ORM services
. Other than that, there are various scenarios where Online Reputation Management is crucial:
When starting a new business.
Connecting with people/ co-workers.
Attracting new clients.
Developing business partnership.
When customers search for your business reviews.
While searching a job.
During promotion cycle.
Promoting your business.
Closing a business deal.
In some cases, having a poor online reputation may not be your fault, some misunderstandings or false information can create a negative impact thereby leading to a bad reputation. If you are running a business, you get numerous satisfied customers and one or two unsatisfied persons. Even a little percent of negative reviews can spoil the maximum of positive reviews. In order to overcome the poor reputation and build a better reputation, anyone can opt for ORM services.
Online Reputation Management Tools
Having said about ORM, there are certain effective apps and Online Reputation management tools that are available in the digital markets which can help with the reputation management. Listing few of the efficient online tools for Online Reputation Management (ORM):
Radian 6: Radian 6 tool is picked by the majority of small business enterprises as they are best with their rates. And if it is for a large scale company then the cost varies accordingly. In order to check for the efficiency and other prime factors, this tool offers a free trial for the first time users.
Reputation.com: If you are looking to build or improve your online standard and reputation, then Reputation.com is the best match for your needs. This online paid service removes the blemishes from online and also comes with SEO services, through which you can build a strong reputation for your business and improve the site rank.
Visible: Visible is best for the marketers, agencies and other enterprises who want to build their online reputation for themselves and with their extended online communities. Digital marketers prefer Visible because they want to be on track with the current market trends, provide best and timely customer service to their loyal customers and to receive open feedback from the valuable customers.
Sentiment Metrics: Sentiment Metrics is also like other Online Reputation Management Tool that helps to monitor and alert when your personal data is uploaded in any online platform. Except that, it also provides a sentimental approach, which mentions whether the feedback is positive, negative or neutral. Additionally, it generates a report with visual graphs by representing the gender, age, and location. This paid tool quickly sends the mail alert if you get a bad press.
uberVU: It is a real-time social media marketing platform, mainly focus and analyze the social media data with insights like trends, stories, and influencers. With the cost of $449 a month you get free setup, support and training.
Attentio: Unlike other tools, Attentio differs a bit. Attentio monitoring platform lets you know who is writing about you, what are they writing, and which platform they use to share the information? So you get additional information and prevent them in future if required.
Google's Me: With Google's Me, you can easily find and track when your personal info gets published online which includes email id, mobile number, or other info. Google Me also sends you an alert whenever your personal data is uploaded on the web.
Trackur: When there is a need to track or check millions of websites Trackur comes handy and does the job efficiently. It scans blogs, forums, social media sites and other media sharing websites. Trackur services both personal and corporate needs, and the service starts at an affordable rate of $27 per month, which includes a 10 day free trial period.
Online Reputation Management Tips
Though a negative reputation is repaired easily with ORM services, it is easy to avoid. Online Reputation Management cannot be achieved overnight and it takes a little time to stabilize. But few
tricks and tips on online reputation management
can help in overcoming the negative scenarios easily.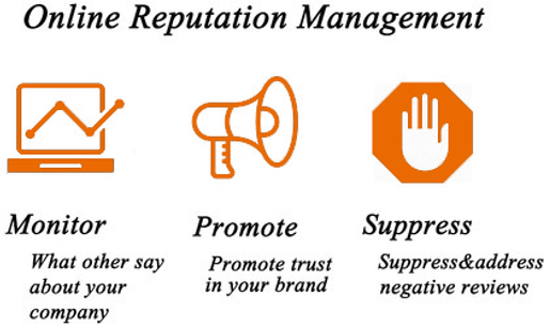 This can be done by following few Online Reputation Management Tips:
Use Strong Password: Even though your profile is clean, a hacker finds a new way to exploit your hard work and steal your data. The sharing of your personal and business information also can harm your online reputation. Hence it is wise to use a strong password in internet enabled devices which you access.
Think before you act: Prior to posting a comment or giving interviews to the reporters think twice before you act. Those words are recorded and are hard to flush, out thus creating a negative reputation.
Monitor your reputation regularly: Always track the news feed that is associated with you and your firm. This makes a better online presence, quickly respond to others views, thus preventing any negative signs. It also helps to remove the negative feeds before it becomes viral.
Learn from Previous Experience: When you are building a positive reputation online, then you need to throw back the poor reputations of the past if any. Hence, you need to increase more positive actions in order to push the negative results back. This is achieved only when you stop the negative acts which gave poor reputations in the past.
Remove unwanted contents: Remove the photos and other contents of your past which you consider to affect your professional present life. By doing this simple step can help you maintain your reputation without any imbalance.
Link you with positive online links: If you consider any of the news articles about you, your writings, portfolio or photos are vital and depict the great attitude then do not hesitate to share them. This may increase natural engagement, improves your ranking and creates a better online reputation with no cost.
To conclude, for a high profile person or a company's online reputation is unavoidable and also a valuable asset. Though the online reputation has multiple faces for the different perspective, it plays a vital role in the
digital arena
. But the role of reputation management is to secure and restore your reputation which is built on your hard work.