Life is all about creating an image, maintaining it and improving it day by day. It is not restricted to the local markets or word of mouth. When most of the transactions are being carried out online, it is important to ensure that your brand is presentable online. This is called Online Reputation Management.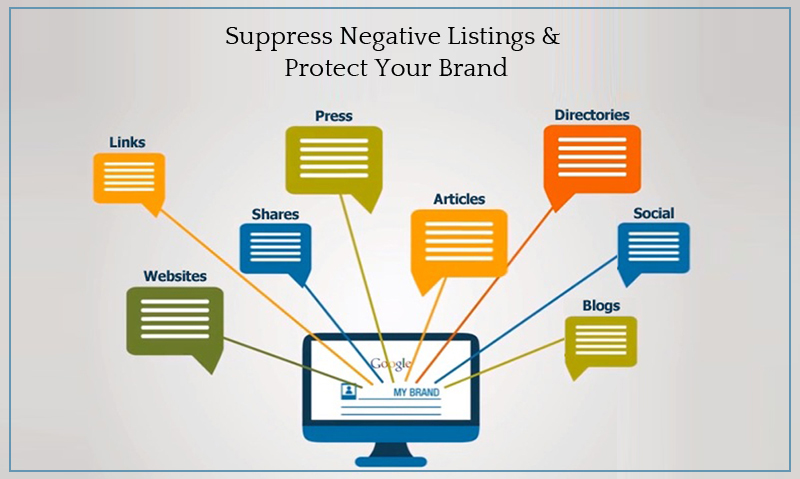 Meaning of Online Reputation Management
Your image that appears on the internet is your online reputation. Online Reputation Management is the process of managing the online content that is displayed about you when someone searches you online. It also involves removing the negative material and irrelevant content to give a better image about the brand and display more positive results.
Why is Online Reputation Management important?
Maintaining the reputation online is important for the business and for the goodwill of the business. It is equally important while starting a new business. Its importance can be listed as follows:-
The buying preferences of the people depend largely upon the search results. Before buying a product, they prefer to look for it online to know the customer reviews or to know more about the brand. If they find too much negative content about a brand, then they prefer to stay away from the brand.
Anyone can give a feedback about you online without being adversely affected in reality. At times, even competitors do this deliberately to spoil your online reputation. Your ex-employee or someone with whom you had grudges in the past might even try to post negative remarks about you online to hamper your flourishing business.
Every online activity is being recorded online. Your emails, messages and conversations through social media are in store online even if you delete them. Be careful while interacting with customers or posting something online. You might delete it instantly but it might backfire on you.
Good content is always beneficial for you. By using online reputation management services , if you are able to eliminate the negative content online, you will be able to enhance your business instantly.
Who need ORM Services?
Here is a list of those who need ORM services. Check these:-
Brands Brands are sold on reputation, so they need to maintain their image and reputation to protect their brand. ORM is important for branding , to add sincerity in brand communication and make it more attractive for customers.
Celebrities For Celebrities, their name is their brand. ORM is equally important for them as they are the easiest targets of negative rumours and news. A small negative comment or act can spoil their reputation and if left unhindered can damage their online image. This is the reason why ORM is important for celebrities to remove negative reviews and protect their image.
Lawyers We understand that how difficult it is for lawyers to build and maintain their reputation. Law profession belongs to well behaved and well educated class. Their reputation needs to be maintained as only good image will get them good cases and lost cases will bring them negative comments.
How some of your competitors are better?
Everything in business not just depends on the quality of your products and the services you offer. It even depends on the presentation and your managing skills. Some of the things that your better competitors might be doing are as follows:-
They monitor their content online.
They believe in building customer ratings and reviews. Afterall, positive reviews attract new customers.
They take the help of press and media to highlight their activities.
They actively engage in social media interaction to stay in touch with the potential buyers.
Thus, if you wish to beat your competitors in the increasing competition, you cannot do everything all on your own.
Online reputation management companies
are the experts in this and can help you in the best manner. It is time to take their help and enhance your business.
What to do?
Here is a list of what you need to do to enhance your online reputation. Check these:-
Carry out a Research & Analyse Carry out an exhaustive research and look for yourself on Google. Identify how your brand appears to others and find out the flaws that appear prominently.
Examine the Competitors Besides self-examination, you need to analyse your competitors too. Identify the aspects in which they are better than you and list them out. This will help you improve your online reputation.
Customer Reviews Reviews are always helpful for you. Submit customer reviews of genuine customers on your website. This will help in creating a positive impact about your product and will attract more people towards it. A good number of customer reviews help in improving the customer ranking too.
Social Media Create social media accounts for your brand/ product. This will help you in interacting with a wider audience and make your product penetrate the market easily. It is even helpful while starting a new business to educate the customers about your product.
Content Content and its quality are important. The better the quality of your content, the better will be its ranking online on the search engines. The list is long and you cannot do it alone. Take the help of the best online reputation management services to grow your business.