In the era of digital marketing, small businesses have good opportunities to create and maintain online presence in the market. The main goal of every business is to bring more traffic, attract visitors and make sales. And, PPC is the best solution for driving traffic and making more sales. PPC brings results in less time as compared to other advertising channel. Let's understand what is PPC and how it can be beneficial for your business.
What is PPC?
PPC (Pay Per Click) is an online marketing model for advertising where an advertiser pays a certain amount to the publisher every time particular link is clicked. As the name says its pay per click means you have to pay once you click. In PPC, advertisers have to bid on the keywords to let their ads come on top on Google search results. Ads work on bid system, the more money is put behind any ad, and the more is the chances of getting it displayed.
PPC is all about searching relevant keywords, selecting keywords, organizing keywords, setting up campaigns, setting ad groups, setting PPC landing pages and then optimizing it for conversions and leads. PPC Management companies are best in leveraging your growth for higher ROI.
What is PPC Management?
Pay Per Click or PPC Management is the process of managing PPC ad strategy and budget. This is done for minimizing the overall expenditure and maximizing the profits. It lets you know what areas need improvement and what areas need to be focused. PPC management works effectively to bring targeted traffic to your website. It is important to manage and optimize your PPC account as each and every penny spent needs to bring greatest returns. PPC Management is all about striving the competition while adhering to all rules and regulations, varying market standards and meeting customer demands.
How PPC benefits your business?
Let's talk about some benefits about PPC advertising, how it can help businesses-
• Cost Effective – PPC advertising is budget friendly advertising, these campaigns are cost effective as you have full control on your budget. There are no budget restrictions. You can create your ad, do targeting and set budget according to your strategy or plan. PPC campaign helps you to decide how much to spend on a particular ad campaign. You pay for clicks, you can choose how much to pay for a click. And, as these campaigns are easily measurable, you can increase or decrease your spend to maximize your ROI. PPC management gives you option of flexible budgeting.
• Boost Traffic – PPC advertising can boost traffic to your website by displaying your PPC ads on the first page of Google search results. PPC is one of the fastest ways to generate more traffic to your site. Take the right approach in designing and running PPC ads, it can generate clicks from the users searching for services which your business provides. This will help in bringing more traffic to your website.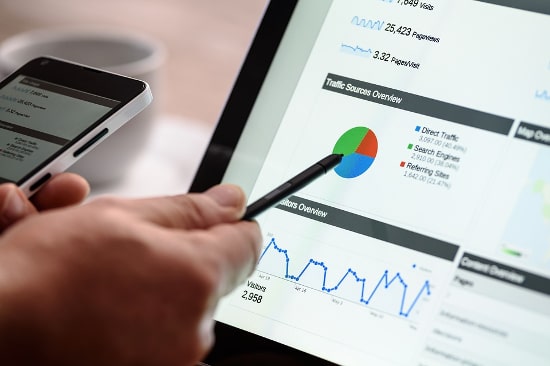 • Increase Sales – As stated above, PPC advertising brings traffic to your site which ultimately increases your sales. PPC ads will put your product in front of users who are searching for the product or services which you are offering. More likely, maximum users click on the ads showing first and as they are genuinely searching for the same product, chances of converting into sales become higher. This is because your keywords are focused on targeted set of audience. Whenever users will enter keywords targeted by you, your PPC ads will show up and you will pay only when someone clicks on your ad.
•Brand Recognition – You can gain brand recognition with PPC advertising as potential users will see ads related to your business which are focused on targeted keywords. After entering a keyword in Google search results, users will constantly see your ad first. This will help in increasing brand awareness of your business in your industry. The more your PPC ads show up in users search results, the more they will recognize your brand. That's great for making sales too whether its online purchase or offline purchase.
• Increase your audience reach – With a strong focus on targeted keywords and targeted audience will increase your reach to ideal customers. PPC ads target directly to the customers who are searching for your products and services. With PPC ads you can make targeted ads based on keywords, customer's interests, demographics, and many more. This will ultimately increase your audience reach. PPC services will help businesses in gaining local customers too as they make search, found your business, contact you and make offline purchase.
• Results are Measurable – Setting up a PPC campaign is not only easy and fast, but it's easily measurable and trackable too. This means that you can see what exactly is required to optimize your campaign. You will be able to see the number of times users clicked on ads, the cost of each click, visits and views. All these parameters help in providing an insight on your total spend and which keywords are performing and which are not. This can help in optimizing PPC campaign and prepare future strategies accordingly.