You can always audit your website with help of SEO tools, these tools help marketers for boosting their Google ranking in SERPs and evaluate their visibility. SEO audit is very important for every step related to your website be it redesigning of your site, reaching out to more audiences, boosting rankings, or working on bringing traffic and leads to the site. You need to understand which pages are working for your users, bringing engaged visitors and which pages are lacking in performance. This can be easily analyzed with the help of SEO audit. Some of them are hiring their in house team, while others are recruiting SEO consultants and taking SEO packages to perform for them.
There are new updates and new content that comes up in digital era on regular basis, and websites to perform better needs to comply with all relevant requirements, which can be done with the help of SEO audit. Therefore, SEO audit is crucial for websites. SEO auditing helps you understand website's performance and health.
Here are best SEO tools for auditing and monitoring your website.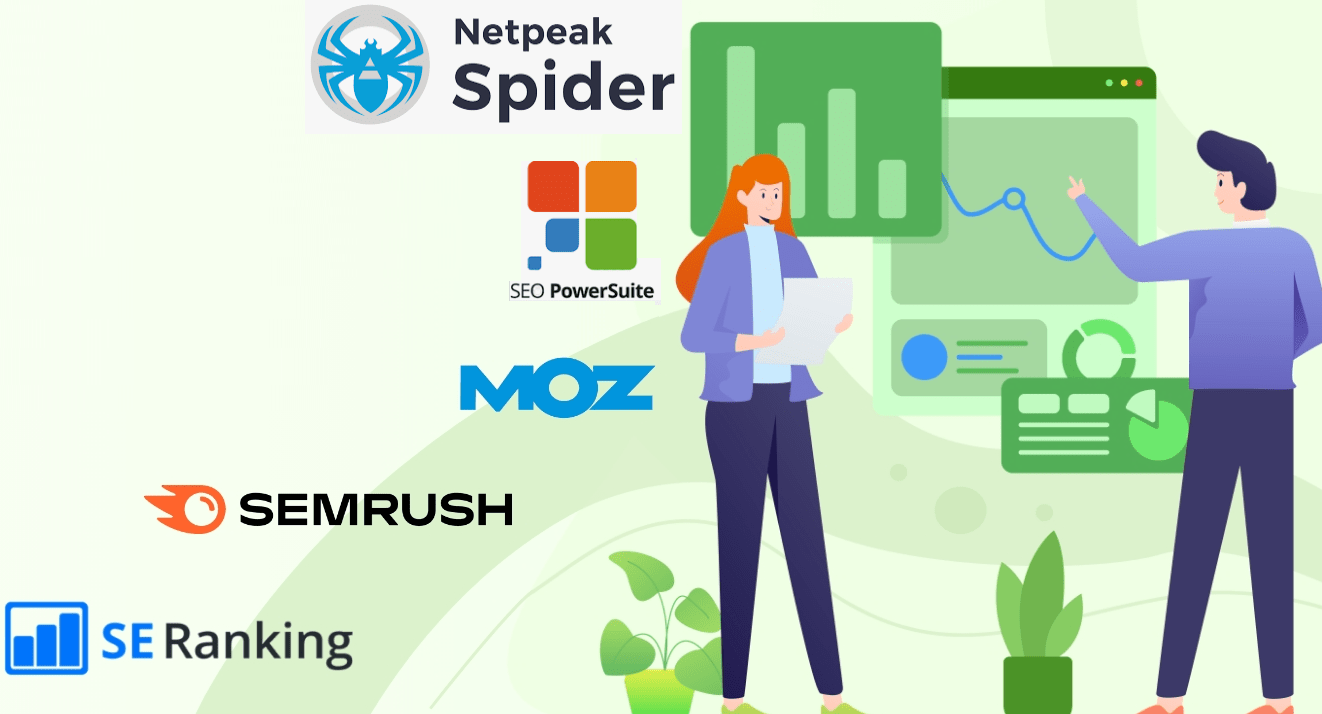 SE Ranking
SE Ranking is a very famous professional tool used by many agencies and marketers. It has a wide variety of SEO analytics tools that help professionals in optimizing their website and generating more sales. It offers dozens of features to track the SEO of your website and to analyze competitor's strategies. It offers various functionalities including keyword research, keyword grouping, keyword analysis, backlink analysis, website ranking, keyword monitoring, website analysis, SEO on page checker, and many more.
Semrush
Semrush is another well known and common SEO tool used by marketing professionals. It is the best tool to perform technical SEO audit of entire website. It scans the whole website against SEO issues. If you want deep understanding and insights of your website, and its performance, you can run reports and get regular updates to make sure that everything is working fine. Its features include different modules for keyword research, traffic analytics, social media tracking, reports, and many more. Semrush is very easy to use and it generates reports in few clicks. This tool has over 55 products for marketers which include social media, SEO content template, post tracking, toxic scores, backlinks, task management, and so on.
SEO Power Suite
Perfect one in all pack of SEO softwares which helps in optimizing your website for search engines. Its toolkit includes – Website Auditor, Rank Tracker, SEO Spy Glass, and Link Assistant. This tool provides all on page auditing, reporting, and other technical SEO guides at one place. You just need to run this tool on your website; it will crawl each and every information and provide you performance report for the same. Apart from providing reports, this tool will help you by providing issues affecting search engine rankings and crawling issues along with the explanatory guide on how to fix the particular issue.
MOZ Local
Another great SEO tool for auditing your website is MOZ Local; this tool is especially built for SEO and content marketing. MOZ Local brings detailed information on links and link quality and helps with tracking ranking, monitoring issues, onsite SEO, social growth, backlinks, and traffic performance. Main functionalities of this tool include keyword research, link building and competitor tracking. MOZ local is a user friendly tool with lots of features required for digital marketing platforms and listings.
Netpeak Spider
Netpeak spider is one of the best tools for technical SEO audit. This tool is focused more on technical aspects of SEO. Netpeak Spider is a next generation tool for SEO professionals. This tool can analyze whole website and can find hundreds of issues and bugs related to website optimization, broken links, page indexing, duplicate content, redirects, broken images, etc. You will find results of your audit in segments which is very useful in prioritizing your insights according to your requirements. You can also use this tool for generating sitemaps or for checking existing sitemap for any issues. Some of the important features of this tool are – auditing website by 80+ parameters, comparing large number of URLS, in depth SEO analysis. Creating and validating sitemap, checking orthography, checking backlinks after publishing, analyzing social media performance, and so on.