Selecting SEO keywords is considered as a basic process but is not that simple. Your keyword selection has a significant impact on your business growth through online visibility. The
Long-term SEO strategy
revolves around the selection of the right set of keywords catering to the target audience with a comprehensive analysis.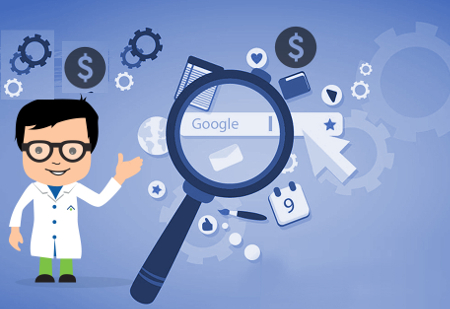 Keyword analysis considers user search behavior and then determines how and where to place keywords. SEO is a crucial aspect in online marketing paradigm, well researched and effective keywords directly helps in website ranking along with its backlinks.
Inbound marketers
are always on their toes to tackle the Google algorithm updates while consistently optimizing website through
strategic search engine optimization
. Since, most people look for first-page search results, it becomes more
crucial to ensure the flawless SEO strategy
with best keyword combinations.
Selecting keywords depends on various factors based on data-driven stats, analytics, and smart decision making. Here, we have covered some of the
tips for selecting SEO keywords:
Important tips for Selecting SEO Keywords
1. Understanding the user behavior
Keywords qualified while keeping user intent in mind works well. People use a different set of keywords for search, purchase or looking for educational or learning information, it becomes very important to strategize accordingly. Most common user search habit includes these basic terms: Compare, Best, Strong, New, Price, Place etc. As a part of keyword pairing, one should always keep these sets of keywords in mind for better traffic flow to your website. The pairing keywords help in catching the attention of the users and getting better online visibility.
Some products are specifically localized to target a set of audience in a particular geographical area. In such cases Geo-specific language qualifiers play a crucial role,
search based on localized keyword terms can work wonders
.
2. Prefer using Long Tail Keywords
Most inbound marketers will suggest going for long tail keywords. Let us help you define head terms and long tail keywords; the shorter keyword formats which are more generic are referred as Head terms or short tail keywords, they are typically 3 words long, for example, "Luxury Hotels" "best athletic apparel". Whereas Long tail keywords/phrases contain more than 3 words, for example, "Live Chat Support for website" or "Men's summer athletic apparel". For a successful keyword strategy, it is always advised to use a mix of long tail and short tail keywords. This will help you to stay competitive and rank better.
3. Do a detailed Competitor Analysis
It is always a good idea to closely observe what your competitors are doing, having said that it doesn't mean that one should start following the same footsteps. Every business has its own objective and set of target customers so the keywords may tend to vary. A quick evaluation helps in formulating a better strategy, finding what kind of keyword your competitors are using, what are the other keywords which might be helpful for your business. A comprehensive analysis of the initial stage ensures that your keyword strategy is not lacking any of the crucial aspects.
4. Empower with Meta Description, Title Tags, and Meta Keywords
On-page optimization for any website is one of the basic ground rules which can never be neglected. Website content is important with proper usage of keywords with desired frequency, apart from that Meta description, Meta keywords, and Title tags play a vital role. From the end user's point of view, Meta description gives them an idea about the relevance of search information they might get on the page. Meta description should be a unique content defining the business or services, duplicate content is never recommended. Uniqueness is even more crucial with Title tags, with correct phrases you can make the users click and browse through your website. It is advisable not to include anything in the title, which the content fails to deliver.
5. Keywords should sync with your Business domain
It is important to set a goal and consider few aspects where your company wants to rank for. These topics help in giving direction to look for a new set of keywords which relates to the objective of the company to reach the target audience. If the business is focused on App development, you will tend to get topic related to Mobile apps, Wearable apps, etc. this will help you to search for associated keyword through various keyword planning tools. A proper combination of long and short tail keywords around the business will always help in the long run.
Most Search engine optimization processes tend to fail if the initial keyword planning is done inadequately. So, don't worry, just do the right things in the right manner. Don't miss out to use the keywords which your customer search often, use relevant keywords and unique content to rank higher. With no second thoughts, a well-planned, SEO strategy keeping in mind the above tips can help your website rank and grow your business significantly.