Voice search is one of those concepts that looks useless, but is tremendously important once you start using it. Still not convinced? Here are a few ways to turn a voice search from a silly gimmick into a useful productivity tool. Google's been pushing voice activities for a while, adding tons of fresh features and trying to make it seem more appealing.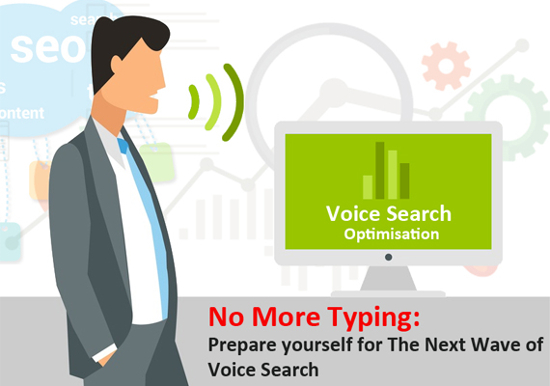 I, like many of you, thought the whole thing was pretty silly until I actually started using it. Now, I realize that it actually solves my biggest cellphone annoyance: typing on phones sucks. Voice search, on the other hand, is fast. Really fast. On Android, all it takes is a quick swipe up from the bottom of your screen to access Google Now, after which you can just say what you want and be on your way (unless they're jailbroken, iPhone users have to do a bit more work).
No typing, no modifying typos (as long as you are in a reasonably quiet room, of course), and no scrolling through menus for contacts if you're trying to call a friend. You can do everything nearly instantaneously—and it's more than just search.
How many searches are really made on Voice?
First thing first, when eyeing at the voice search SEO area, though you may already have this data; it's important to know how the search engine market share looks like. As expected, Google holds the supremacy with more than 70%, followed by Bing and Baidu, which together sum up around 20%. So, only 10% of the total market share is disputed by other dozens of search engines. As much as we'd like to disagree with the famous saying, "the winner takes it all", this time we'll take it into consideration and we're going to see how voice search is looking like for Google, Baidu, and Bing.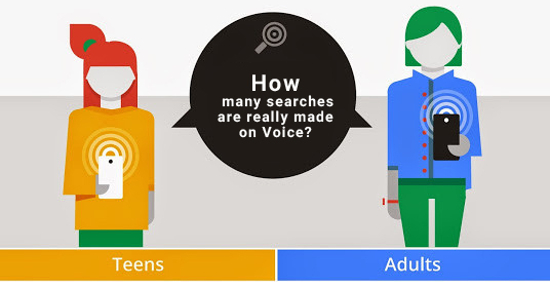 According to Google, 20% of mobile queries are voice searches. Google also said that "more Google searches take place on mobile devices than on computers in 10 countries, including, the US and Japan", so taking this into consideration, we should not overlook the importance of voice search.
Bing stated that 25% of ALL searches are voice searches. Let's not forget that 3 of the world's top voice assistants are powered by Bing: Microsoft's Cortana, Apple's Siri, and Amazon's Alexa. Therefore, let's keep this in mind while reading this statistic.
When it comes to Baidu, we found a relevant statistic only from two years ago. Yet, from that stat, we've learned that about 10% of all explorations are done using voice. It's important to notice that the same Internet Trends 2016 report is suggesting that Baidu voice search is on the rise, therefore the percentage of voice search might be considerably higher. These make a lot of sagacity considering that typing Chinese on a tiny cell phone keyboard is even more difficult than typing English due to the time it takes to type with the massive Mandarin alphabet.
Why are people using Voice Search?
In a study, Google itself revealed that instead of typing in the query box now most of the people use voice search. And as we take a look how one can use voice search, we realize that people, both teens, and adults, are using voice search mostly for taking several actions with their phone but not searching the way we are used to. They use voice to interact with their phones rather than "googling" different queries.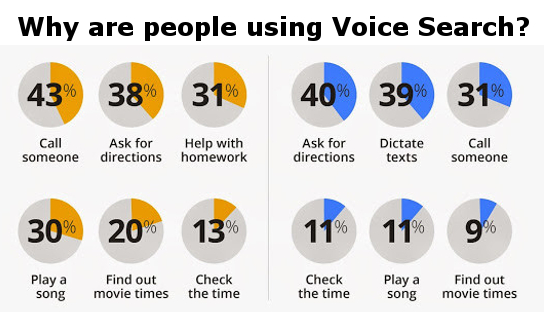 From the same study, we know that more than half of teens (Age Group 13-18) and 41% of adults use voice search on daily basis. Probably, most of them are relying on voice search for multitasking. Therefore, direction-finding is the most used feature triggered by voice. Certainly not "googling" for different queries, but more of "commanding" different actions.
The Impact of Voice Search on SEO
Voice search is really becoming a can't-live-without feature. The voice search field is unmistakably emerging and is becoming a competitive niche. There is no doubt about this. But what about the area of voice search SEO? When insertion voice search in the context of search and SEO we need to think systematically all the implications. Despite all the eulogies made for it, SEO is not dead. And it probably won't be as long as search won't be dead. The question that comes to everyone's mind "do we have to forget everything we know and start learning voice search optimization" might be a bit hasty.
SEO is still necessary, but for the moment there is no substantial difference between voice search optimization and text search optimization. The best advice that one can give in this situation is: Optimize the best you can, and the rest will follow; voice search included. Of course, there are some exact activities that you can do to have your website "voice search friendly": targeting the right keywords, be mobile friendly or get local with your business. But then again, these are actions that you've already taken or you are going to, without having in mind the voice search revolution but the evolution of search in general.
While voice search might not be new and SEO professionals have been talking about it for some time, it's only with the advent of new devices on Google Home that we, content creators, need to listen in. Unquestionably, the use of voice in search has transformed customer search habits and digital marketers need to adapt their approach in order to stay ahead of the curve.
It will be great to explain the technology for the common people with the help of this article. By the help of this article, people can understand the advancement of voice search and how it can be impacted on local search and on your business.
Always, try to brush-up your knowledge and try something new. In the future, voice search opens lots of aspects of search engine optimization and local searches. All digital companies need to adapt the advanced techniques and stay themselves in competition queue.
Voice search not only give a kick-up to the search engine optimization field, but it also gives the opportunity to explore the opportunity of saving time. No matter, where are from, you can easily search anything around you.