Do you know
1/3rd of online traffic comes through mobile
? Paying little or no attention towards mobile as a platform badly affects an online business. Your conversion rates will be poor if your website is not mobile-friendly. So, what are the
best practices to push up mobile conversion rates
?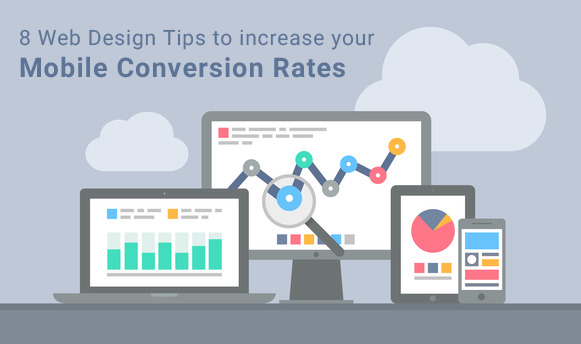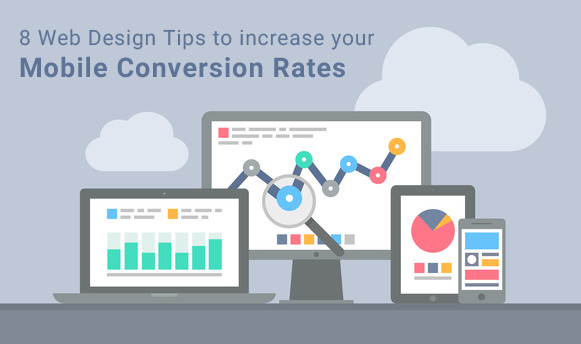 Let's check out the below highlighted tips:
Design Tips to Increase Mobile Conversion Rates
Make sure your website is easy to navigate and clear
Readable font, clear CTA, uncluttered layout, and button labels are all imperative for mobile websites. You need to create a stress-free and smooth experience so users can easily view your website. Do not stuff the site with unnecessary design components or stale content. Last but not the least; if site navigation is difficult for customers to find what they're searching for, it's the time to
redesign the website to make it mobile responsive
and user-friendly.
Keep end-users busy
Make sure you use attractive offers to keep users engaged on-the-go. In addition to this, interesting games, image slides, videos and contests should be a part of your mobile site. This will amazingly trim down the bounce rate. If customers first see the pages full of text only, they will possibly leave your website.
Enable quick checkout
When purchasing items through mobile sites, nobody wants to go through the irritating checkout process. Ensure that the web designer streamlines the checkout process by using the latest techniques for your site's shopping cart to boost up more conversions.
Content should be unique and relevant
Users assign more trustworthiness to the websites that show they have been lately reviewed or updated. If your website has a news or blog section, make sure you update them on a regular basis. In short, crispier and less content increase sales rather than heavy bunches of content.
Promote wisely with social media
One of the most gripping causes that shoppers have for using their phones while on-the-move is to stay connected with friends, colleagues and family members over social media. Here you need to cross-promote the pages of mobile site that describes the list of items and services offered by you.
A quick Facebook update
or well-timed tweet can reap the wonders for persuading customers to visit the website.
Do not pack the website with loads of images
A fast website grabs more attention. Thus, limit the number of images as these reduce the speed of the website. Moreover, size of pictures matters a lot. Use small size photos so they can fit well to mobile devices of different sizes. The general rule is to use only 5 photos of a product on different pages.
Limit distractions
When a customer has landed on the purchase page, your main objective should be encouraging him/her to
buy your products/services
. The website should not have multiple calls-to-action, pop up banners and unnecessary pictures as they kill sales tremendously. Disturbances in the way of sales can easily and quickly kill conversion rates.
Delivery acceleration
The speed of the website plays an important role in the sales process. The convenience of smart phone means buyers are turning to their mobiles at the time of need. They check or buy products on their way. Thus the speed of the website should be good enough so it can deliver
a rich user-experience that will eventually shoot up the mobile conversion rates
.
Now add these tips in your digital marketing strategy
and make buying transactions fast, enjoyable and easy for your customers.