"Speed of the website is the speed of the revenue growth. That's why, a true online marketer never supports a slow and sluggish website that makes visitors cry. He always ensures to deliver customers with fast responding website."
For one or many reasons, a fast-loading website should always be on top priority for any business type. One reason why quick responding websites are worth-considering is they have great impact on user engagement, secondly they perform better on search engines ranking positions like- Google, Bing, Yahoo etc. Today we will have the deeper analysis of how the site's speed impact on your business. As well as, the most common causes of a slower website.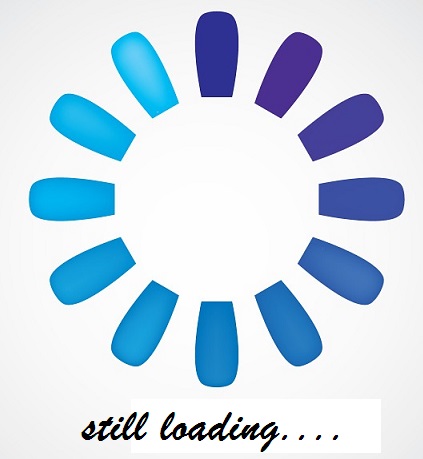 Impact on user engagement
A slower website takes no time in filling your consumer's head with frustration. Especially the young generation between 18 to 35 has no patience at all. Regardless of how reputed you are, they'll take no time in considering other available options that are even a step lower in terms of quality but serving with quick response.
In online marketing, you have just a few nano-seconds of time in hooking your consumers. Especially with the ecommerce website, it's highly imperative. In a recent report, Amazon stated that 100-millisecond of delay that its site pages take have caused 1% drop in the revenue. And the reason why sites like- Amazon, Google etc have become so esteemed is because of fast only.
Impact on Search Engine Rankings
No one loves slow websites, so as the Google. Being the most preferred search engine across the globe, Google has its certain rules and regulations that actually make it stand apart the competition i.e. is to serve the users with fast, easy and relevant search results. If you intend to rank your website higher on Google, you need to be fast and to assess the effectiveness of the websites; Google now uses site speed data. This helps it to know which website must be listed in its search results at what place. Hence, if you want to improve your search engine ranking position over Google, having a fast-loading website is mandatory.
Impact on mobile traffic
With more and more people use mobile devices to search their queries on-the-go, as a marketer, you can't lose that bulky mobile traffic that comes directly from the mobile devices. And if you are specifically targeting those millions of mobile users then your website becomes more vital. Fast loading websites deliver higher conversions and higher revenues.
How to decrease the website's load time?
Remove heavy images
Website loaded with heavy graphics and images may slow down its speed. So optimize your images and scale them appropriately. Scale down the huge images with CSS. For an instance, if you have 1000 x 1000 pixels website then scale it down to 100 x 100 pixels. Before you upload them, measure their size. Alternatively, you can compress them too with the help of numbers of free tools available online.
Enable Browser Caching
By enabling the browser caching on your website and storing a bit of data on the visitor's data, you can reduce the website loading time easily. You can either contact your hosting service providing companies or other online resources to store the browser caching on your server.
Bad or slow hosting services
Hosting server may also cause the speed of your website. If your website's loading time is important to you, use dedicated server where you can independently upload your data without any restriction. Also consult to your company to check if they have any certain package for the same.
Poorly coded
The way you have coded the website values a lot in terms of the loading speed of your website. Today's browsers are very smart and good at reading the codes and errors to render adequate outcomes most of the time and that proves true when there are noteworthy errors or distended codes. Some other reasons may include- slow internet connection, browser problems, site that's too complex, too much javascript etc…