The global outbreak of coronavirus pandemic has greatly affected the daily lives of people across the world. Amidst stay-at-home orders, most brands are struggling for survival. With number of infections increasing each day, there is no certainty when it will be contained.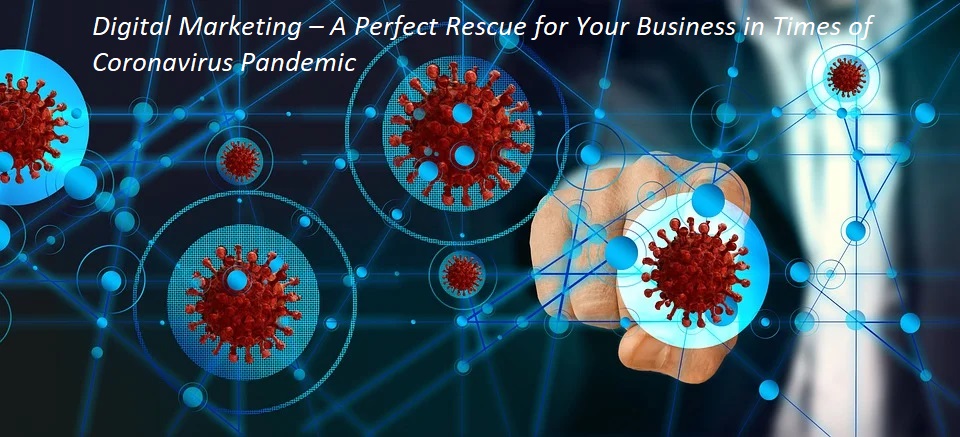 The great lockdown is going to bring the worst recession as per the current economic predictions. So in these testing times, now is the time to transform the way you market your brand,the biggest savoir being digital marketing. Brands that invest in digital marketing will be in a healthier position to respond and recover. And these days, when people are staying at home and spending most hours online, it is the best time to engage and attract them to your brand by leveraging the power of the Internet.
The following strategies can help a brand to not just stay alive but thrive during this economic storm.
Optimize Local SEO
Because of lockdown, people are looking for services and products in their close vicinity. They don't want to travel far distances to fulfil their needs by risking their lives.So, to connect with them and to provide services to them is where the local SEO comes into the picture.
By optimizing your local SEO, you can target your local audience and can reach out to people who have immediate requirements. Searches for places "near me" can drive more traffic to your website and make you easily searchable by the customers.
But at the same time, it is very important to provide the right services or products to people when they need it the most. This will help you in gathering all the positive reviews and will take you to a higher ranking.
Positive feedback brings a huge difference in consumer decisions. If a customer is satisfied with your service, he is more likely to come back.
Use Email as a Communication Channel
To strengthen communication with your clients, reach out to them through emails. It is a low-cost option but the returns can be really rewarding during this time.
Give your emails a personal touch; let your customers know that you are thinking of them in these harder times.
Share some useful information help them learn new things rather than just endorsing your product to build trust among them. This will ensure that they stay interested in your services and all that you have to offer as a brand.
Get Equipped With Social Media
You might have noticed an increase in the number of people using social media accounts now. This rise has been great during lockdown. Since people are confined to their homes only, they have more time now to pass online. This makes it a great opportunity for you to stand out of the crowd.You can use your social media channel in an innovative way to build up confidence and credibility among your customers.
By starting an awareness campaign or blog or a fundraising program, you can help people get through this critical crisis. Show them that you stand united amidst this difficult situation. This will create goodwill for your brand.
To draw their attention, generate special offers that can be of interest for them. By creating and sharing engaging content, you can make sure that they remember your name even if they have not used your services once.
So now when the need for social interaction has furled up, you should not miss any chance to maximise your brand visibility.
Rank Higher on SERP
As life has come to a standstill during the past few weeks of Covid-19 outbreak, people have adapted to a new way of living by staying at home following the guidelines of social distancing and self-quarantine.
With smartphones in hand and more free time to spend online, they are searching for things they are interested inmore than ever using Google or other search engines. So, this is the right time for you to take all the necessary steps to boostup your SERP ranking and get on the top of a search engine results. This can be achieved by optimizing your SEO.
Take Advantage of Pay-Per-Click Advertising
You might be thinking that this is not the correct time for advertising, but the fact being that this is the finest time to take benefit of it. With more people in front of their screens surfing the Internet almost every hour of the day, investing in PPC is a smart decision to gain competitive advantage. As many advertisers may choose to go offline during this time, your brand can draw more traffic and conversions owing to less competition.
Conclusion
Coronavirus outbreak has changed our lives drastically. No one knows when things will return to normal state. A positive mind set can help us channelize our energy in the right direction during this global pandemic. You should leverage this opportunity of lock down to increase your brand exposure by investing time and effort in digital marketing. This will ensure business continuity with your customers and your brand will grow and flourish despite the current conditions.