Yes, like always, Google is once again with its next revolutionizing frontier that is said to be 'conversational shopping' which will allow you to buy products without any click. Yeah, you heard it right, everything would be conversational.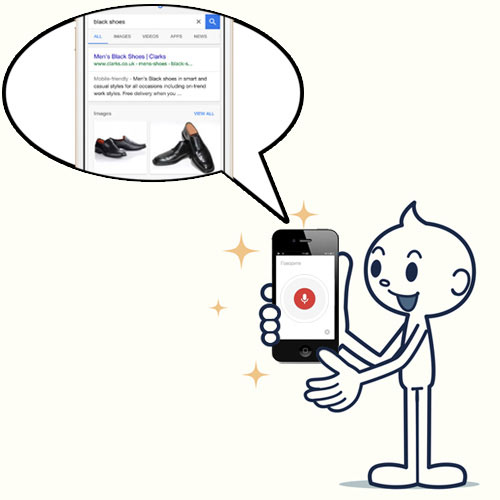 From searching products for you to get you the best offers, and even to make the purchase as well, everything will be done by conversation only.
It will allow users to buy and locate products very easily; all you have to do is that, just talk to your device. You can find the products at lower prices or through nearby stores.
Behshad Behzadi, Principal Engineer at Google Zurich, said that, Google is working on the conversational shopping,however, he is not the part of the ads team, but as you can imagine, the product listing data structure of Google would fit quite well on conversational shopping.
So very soon, maybe within 1 year, you would be able to shop through Google's voice search using voice search.