The
war of social media is not new to the marketers
, it's been continued for over a decade. Those who have ideally used it in a proper manner have undoubtedly reaped a lot of benefits out of this, but some folks are still struggling to get the best.
So, do you know what they are missing and what exactly is not letting them get their desired results?
It's the content
.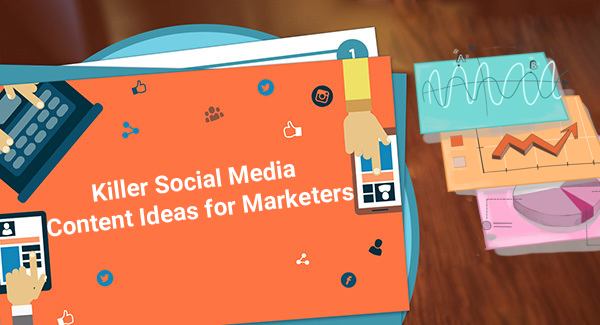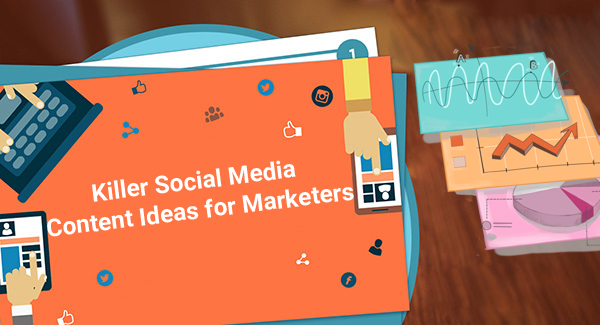 A right
social media optimization technique
is all about great content. Years have passed, but content still rules as the king amid the marketers. So if you are willing to rocket launch your product, service or blog page through social media sites like
Facebook
, Twitter, Instagram,
LinkedIn
etc., content is something you can never ever overlook.
Great content leads to greater traffic, conversion and sales so why leave behind when you already have that edge to crush your competition.
If your social media content ideas are still dry, check out the below list…
Content ideas to create company focused posts
Company-focused social media posts need to be a little more professional and different than the other posts. As they give insight about your business, you can't take the risk of adding unprofessional stuff to this. You have to cut the crap here.
Post behind-the-scene picture, photos, posts etc- Post photos of your meeting, social gathering, birthdays, and anniversary ceremony etc… such posts give a face to your company and make a personalized connection with your far-sitting prospect customers.
Staff Coverage- Take the picture of your staffs and showcase them on your company's page. Share their photos, their information, what they do and a few the highlights of their personalities.
Share client testimonials- Testimonials are meant to add an extra layer of trust in your company. So keep posting the genuine and the best testimonials of your satisfied customers.
Post real photos of your product- Whatever product you sell upload the high-quality photos taken from the 360-degree angle. Keep the focus on quality and allow the larger view as well.
Company Awards, Recognition and News- If your company has received any award or reorganization, post it over social media sites and also post the news related to the same.
Product tutorial- If your company sells a product which you think worth reaching to the customers, then let your potential customer get educated about your product through easy online tutorials.
Audience Engaging Content
In order to engage your potential audience, you can go for the given content strategy, which includes:
Contests
Question & Answer/Quiz Competitions
Open Conversation/Debate
Poll/Voting
Ask me anything
Caption Contest
Entertainment Based Content Ideas
Nothing engages your audience more than the entertainment. If your audience or potential customers are enjoying over your social media page, you're automatically on the right track. Entertainment-based social media content ideas include-
Colorful/funny memes
Regular inspirational quotes
Funny/Giggling YouTube Videos
Posts that show you are not fake
Random holiday celebrations
Supporting a cause
Posting thoughtful/humorous/ jokes etc…
This may be a little time consuming/brainstorming, but these tips will indeed
help you grow largely over social media
and will help in growing your social media popularity.